Alliance Ambassador Leadership Program:
Alliance Ambassadors is a 5 month leadership training program to help people with disabilities set and accomplish their goals, do presentations, sit on boards & committees and mentor other self advocates.
It provides people with disabilities opportunities to develop and enhance:
• Advocacy skills
• Leadership skills
• Public speaking skills
---
How it all began: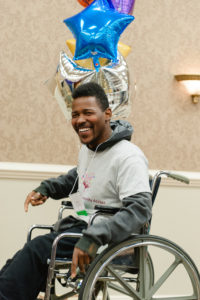 The Ambassador Leadership Program was inspired by this moment at the 2016 Alliance rally.
From James: "I was scared to speak on stage because it was my first time and I have not had many opportunities to speak up and speak out. Tara and my staff Kristin encouraged me and I got up there to speak. It was exciting!
Tara took this picture of me right when I finished and said that this moment inspired her to start the Ambassador Program. She says this photo represents the spark we need to ignite in all self advocates.
It makes me feel happy to know that I inspired something like this because there should be more people out there advocating for themselves."
---
To see some Ambassador success stories, click HERE.
As of October, 2019 we have a total of 40 people who have completed the Alliance Ambassador Program.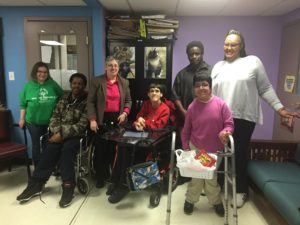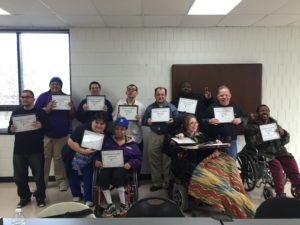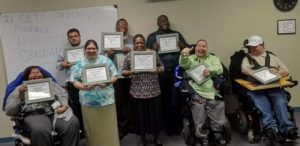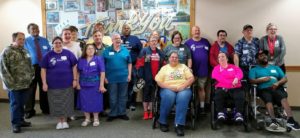 Ambassador Leadership Program